Meet the Maker
Let me present myself.
I am Miss Kadé. Canadian-born, I am passionate about art and design. From my haitian roots, I am lifted by my parent's country resilience by never stop to push myself higher, and today, I am doing it for the right reasons.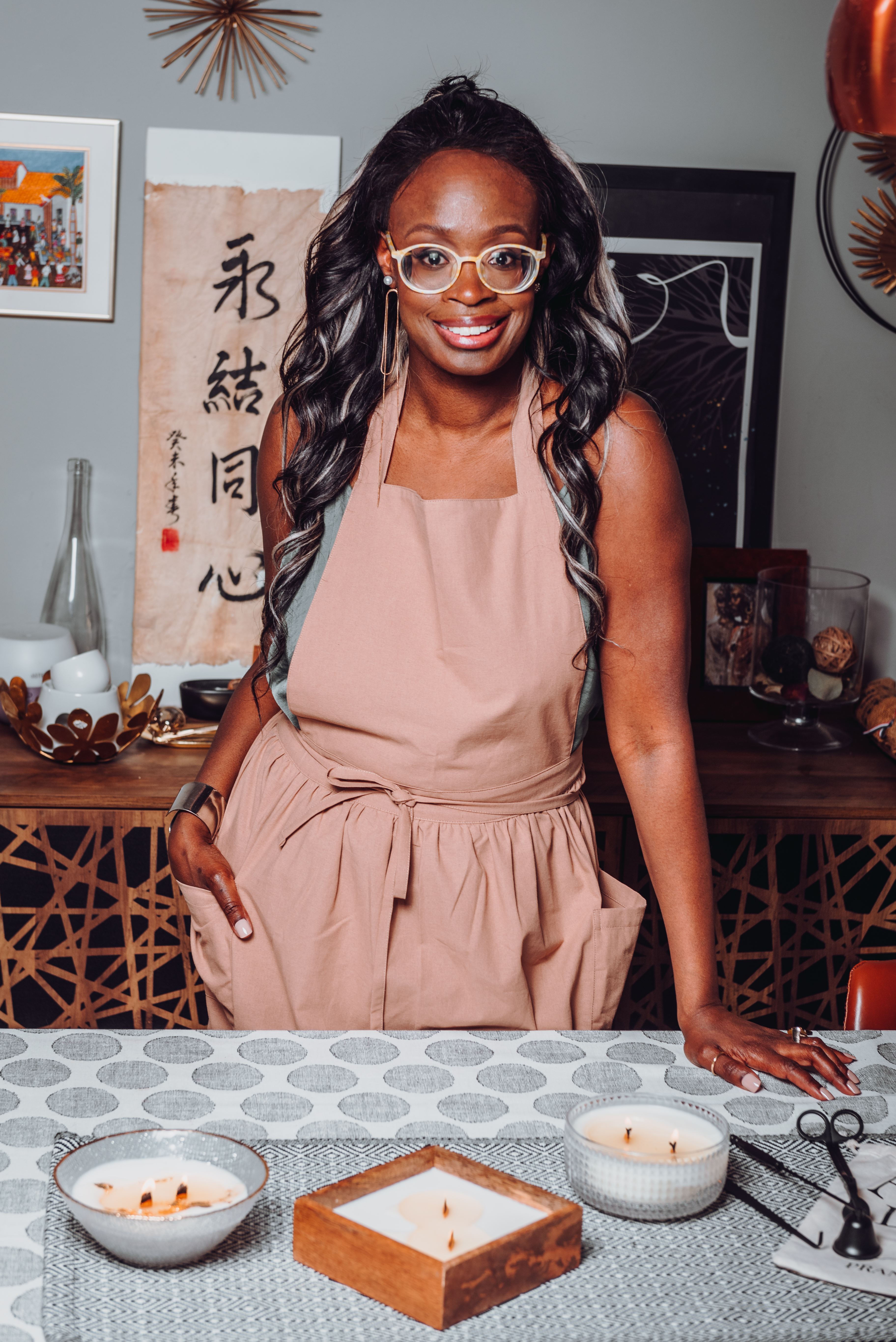 Quote "It is possible to achieve a passion and make it be. Make it yours. Do what is best, be resilient, and love life."
By giving some self-love, a sense of accomplishment for my older self, the love (candle) making came at the right time. Creating candles, I can share my joy and my love with, you, beautiful humans. It is the art of curating candles, or should I say, bouji's, with meaning.
So Atelye Rémy came to be my medium to my why, and since then doing candle-making, be a chandler, it to appreciate the little things (big, bigger, in my case) that make a difference in someone's space. I am inspired in making candles in a form of uniqueness, and artistically appealing.
Here we are, my Atelye and I, a boutique for aesthetic decor with its first collection, the bouji's (candles). And let's add, making candles is not only about doing a business, is to inspire my son in creating something for himself .
Happy First in the making, and of many things.
Photography Korina Joseph